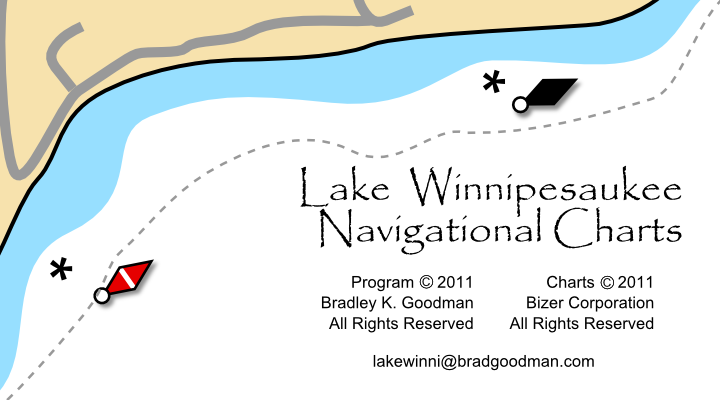 LakeWinni is a must-have application for boaters and anglers on Lake Winnipesaukee. It is the complete and definitive charting and navigation app for the lake!

LakeWinni uses officially licensed, genuine Bizer™ navigation charts of Lake Winnipesaukee, giving you the most accurate charts of the lake published anywhere. Charts are stored on your device, allowing full viewing even when out of Wifi or Cellular data service area.


Maps are scanned and stored at 6 resolutions, allowing superb visibility, even when zoomed way in. Advanced navigation features include saving and viewing of waypoints, routes, compass integration, and much-much more. LakeWinni will turn your GPS Equiped device into a complete navigation system, guiding you to waypoints or through complete routes, showing your position on the live moving on-screen chart. It can even display a compass showing you where you are heading, or rotate the chart to give you a chart view to match your physical surroundings. For non-GPS equiped devices, (such as iTouch, or non-3G/4G equiped iPads), it still works as a basic chart viewer of the high-quality Bizer™ charts. For these device, you still have the option to can purchase an external/third-party GPS for the iPad. I have personally tried on called the "GNS 5870", but others have used one called the "Bad Elf". I believe they are both around/under $100 and work equally well. The GNS connects wirelessly via bluetooth, so you can place it away from your iPad (for optimal signal), but have to plug it in or remember to change it separately. The Bad Elf is a little dongle that plugs into a 30-pin port. It runs off the iPad battery, but may get in the way depending on your your iPad is mounted. Social networking features allow sharing of waypoints and Map positions between LakeWinni users, and other via SMS, email, Twitter or Facebook. There are too many features packed into this program to give in a good breif description. For a more in-depth look, the online User's Manual. I also created this (not-so-great) video, demonstrating the creation of a route. See it here.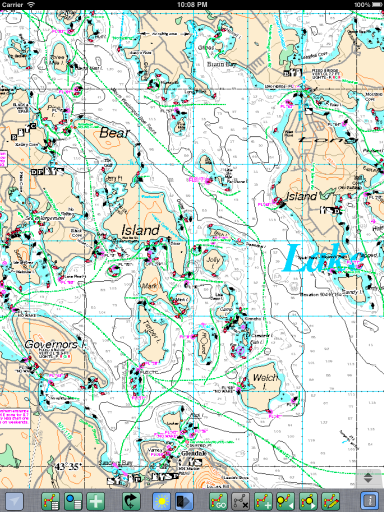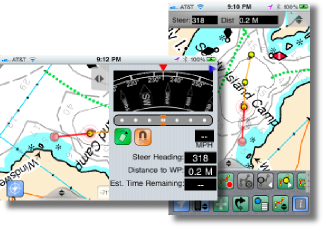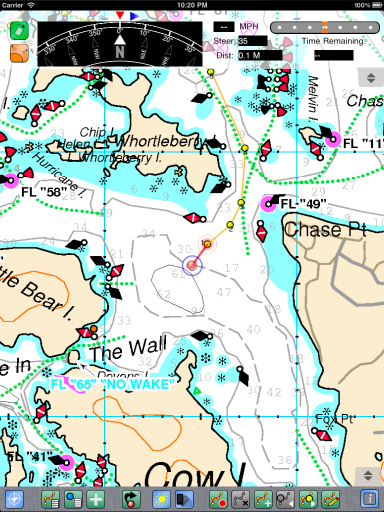 See my other iPhone, iPad and iTouch Applications!